1.Submit to EI Conference Proceedings

Papers submitted to this Conference will be reviewed by 2-3 experts from the organizing committee, and papers accepted will be published and submitted to EI Compendex and Scopus for indexing. All conference proceedings paper must not be less than 4 pages in length!
EI Template Download: 》》》Template.rar《《《
Submission: 》》》AIS Submission System《《《
▲ NESD 2020 has been published by IOP Conference Series: Earth and Environmental Science (EES) (Online ISSN: 1755-1315, Print ISSN: 1755-1307) : https://iopscience.iop.org/issue/1755-1315/619/1
the proceedings has been indexed: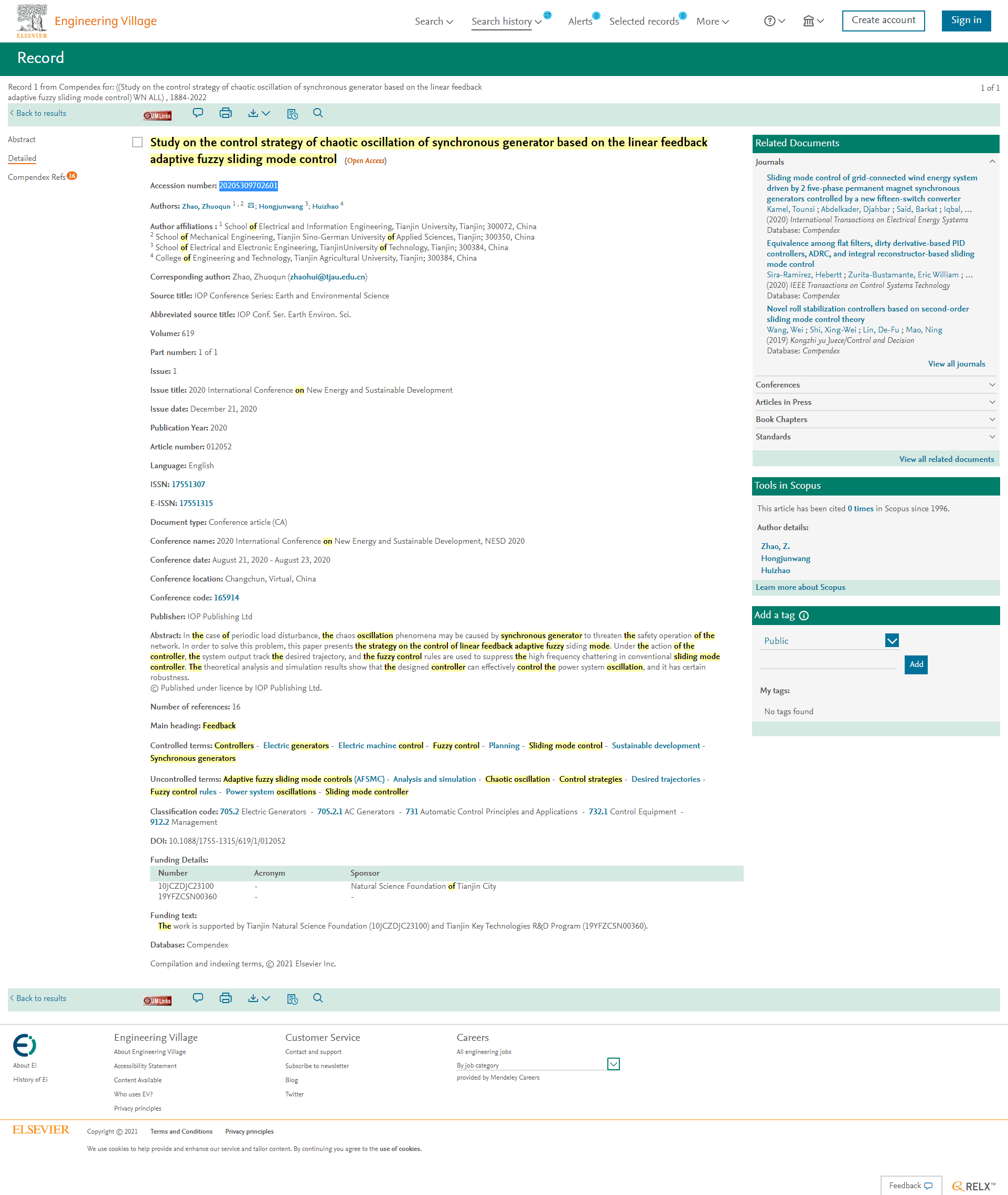 2.Call for Excellent Papers to SCI/SSCI Journal(Submission with notes of "C219" will enjoy priority in review and acceptance.)
Excellent papers will be recommended directly to the following or other suitable SCI journals :
----------
3.EI Compendex-JA

Energy Reports (ISSN: 2352-4847) Cite Score: 4.7 Impact Factor: 3.595
Index:EI Compendex -JA /SCIE/DOAJ/Scopus/Inspec
SUBMISSION SYSTEM:
【2021 International Conference on Energy Engineering and Power Systems(EEPS2021) August 20-22, 2021 Hangzhou】
【2021 International Conference on New Energy and Power Engineering (ICNEPE 2021) November 19 to 21, 2021 Sanya】
Note: All submitted articles should report original, previously unpublished research results, experimental or theoretical. Articles submitted to the conference should meet these criteria and must not be under consideration for publication elsewhere. We firmly believe that ethical conduct is the most essential virtual of any academic. Hence any act of plagiarism is a totally unacceptable academic misconduct and cannot be tolerated.